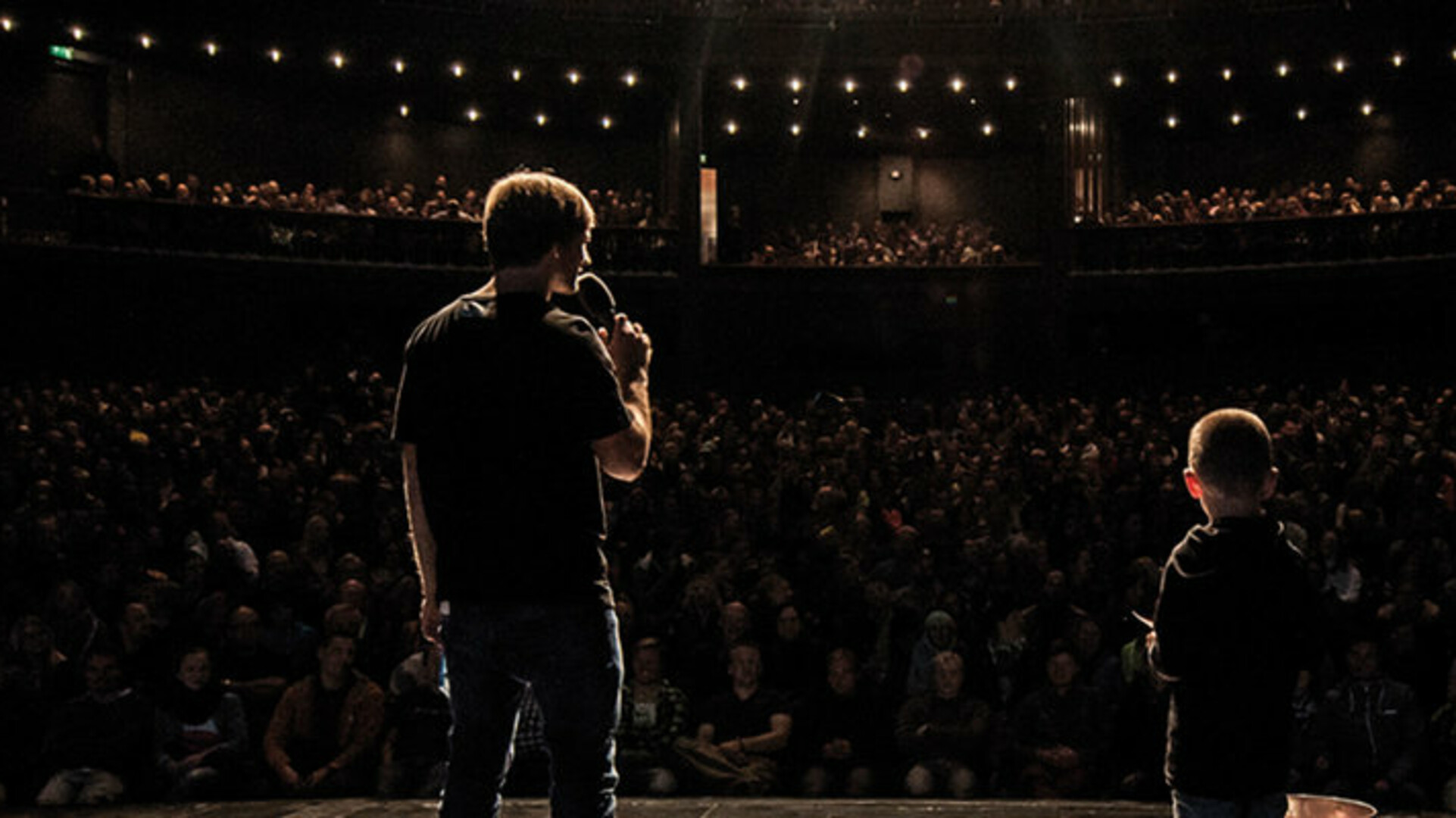 Submit your film
for the next EOFT!
General information about the EOFT
What is the European Outdoor Film Tour (EOFT)?
The European Outdoor Film Tour is the largest outdoor film festival in Europe and has been touring numerous European countries every fall/winter since 2001 with the best outdoor and adventure films of the year. With its two-hour program, the EOFT takes viewers on a journey alongside protagonists who are pushing their limits in mountaineering, climbing, mountain biking, kayaking, paragliding, skiing, snowboarding, and much more. Only the most daring ideas and adventurous expeditions—with world-class sporting action attempted by fascinating characters—make it into the film selection, thereby guaranteeing unrivaled adventure entertainment year after year.
The Munich event agency Moving Adventures Medien is responsible for the conception of the film tour as well as the realization of the events.
Where do we find the films?
"Our team visits several international film festivals, most of which are in North America, where we experience the whole scene, meeting protagonists, filmmakers, and journalists. People also approach EOFT on their own, and we usually produce one film per year ourselves."
— Joachim Hellinger (one of the two EOFT founders)
How do we decide which films to include in the program?
"The selection is made according to content and artistic quality. There has to be something extraordinary about the film—it either has a great look and style (for example, the action-packed films about snowboarding or mountain biking) or it tells a unique adventure story about a captivating protagonist, preferably one who shows some vulnerability. After all, superheroes for whom everything goes smoothly also don't exist in real life."
— Joachim Hellinger (one of the two EOFT founders)